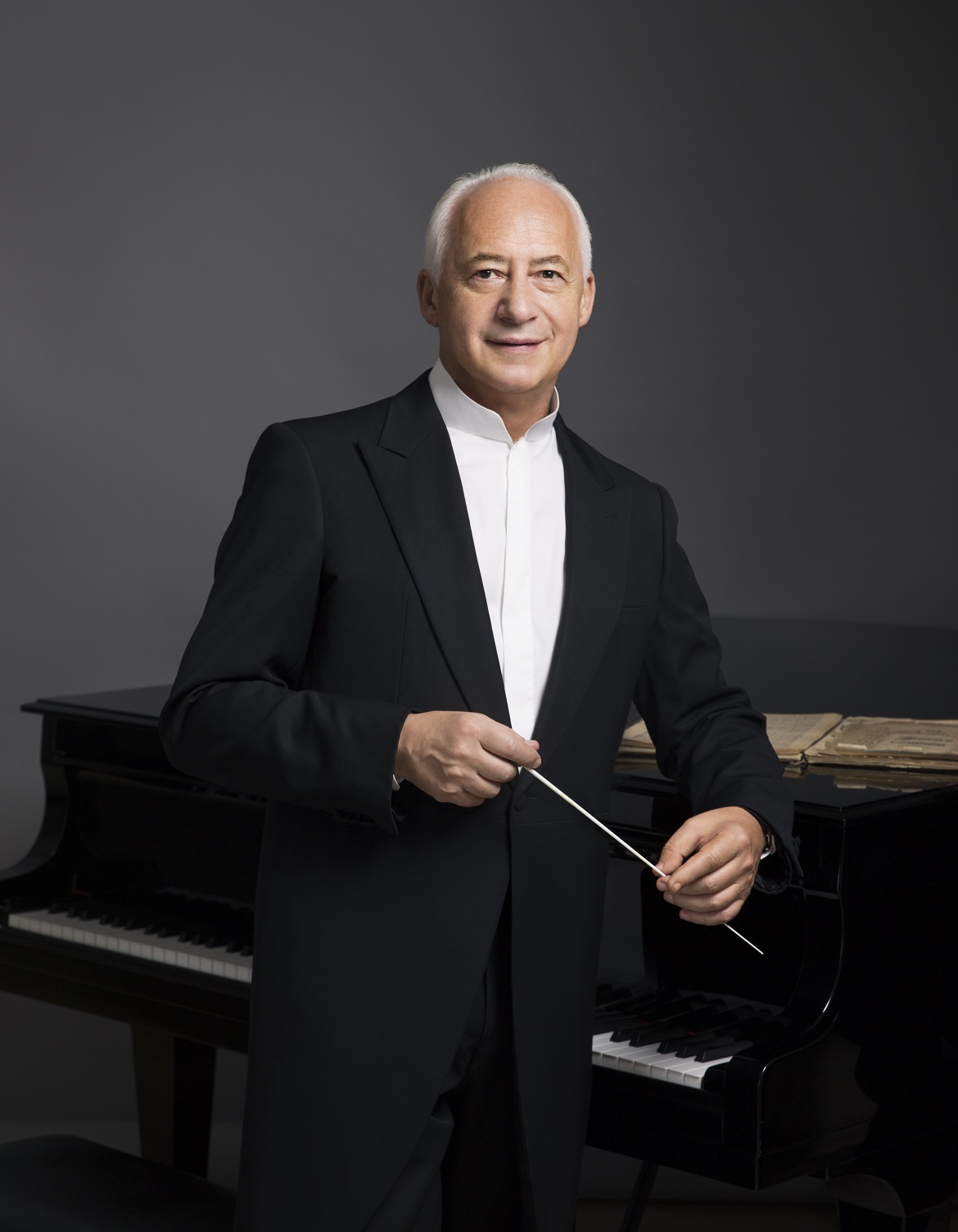 Vladimir Spivakov, well known to orchestras and audiences alike as one of the leading violinists of our time, equally enjoys a multifaceted career as a respected conductor and committed humanitarian. He is artistic director and principal conductor of the National Philharmonic of Russia and president of the Moscow Performing Arts Centre since 2003.
From 1999 to 2002 Spivakov served as principal conductor of the Russian National Orchestra. As a chamber and symphony orchestra conductor, Vladimir Spivakov has appeared in the world's most important concert venues and has conducted European and American orchestras, including the symphony orchestras of London, Chicago, Philadelphia, Cleveland and Budapest, the La Scala Symphony Orchestra, the orchestra of the Accademia "Santa Cecilia", the Cologne Philharmonic Orchestra, the French Radio Orchestra as well as all the leading Russian orchestras. Mr Spivakov made his United States recital debut in 1975 and international engagements quickly followed. As a violinist, he has performed as a soloist with the most important orchestras in the world, including those of Moscow, Leningrad, Berlin, Vienna, London, New York, Paris, Chicago, Philadelphia, Pittsburgh and Cleveland. He has collaborated with some of the 20th century's most eminent conductors, including Svetlanov, Kondrashin, Temirkanov, Rostropovich, Bernstein, Leinsdorf, Ozawa, Maazel, Giulini, Masur, Chailly, Conlon and Abbado. Critics of the leading musical countries unanimously appreciate Spivakov's deep insight into composers' intentions, the richness, beauty and volume of his tone, his fine phrasing and nuance, his emotional impact on his audiences, and his refined artistry and intelligence.
In 1979 Vladimir Spivakov, together with some of his colleagues who shared his flair for chamber music, formed a new chamber orchestra named "Moscow Virtuosi". He has been its artistic director, conductor and soloist ever since. Maestro Spivakov studied conducting with Professor Izrail Gusman in Russia. He furthered his skills with a couple of private lessons from the great Leonard Bernstein in the United States. Leonard Bernstein presented him with his own baton as a sign of his belief in Mr Spivakov's conducting future. Vladimir Spivakov is never separated from this precious gift. Mr Spivakov founded the International Colmar Music Festival in France in 1989 and has been its artistic director until today. Many prominent musical groups have appeared at the festival during the sixteen years of its existence as well as great world-famous artists such as Mstislav Rostropovich, Yehudi Menuhin, Evgeny Svetlanov, Krzysztof Penderecki, Jose van Dam, Jessye Norman, Robert Hall, Thomas Quasthoff, Kristian Zimmermann, Michel Plasson, Evgeny Kissin, Vadim Repin, Nikolay Lugansky, Vladimir Kraynev and Sergey Leiferkus.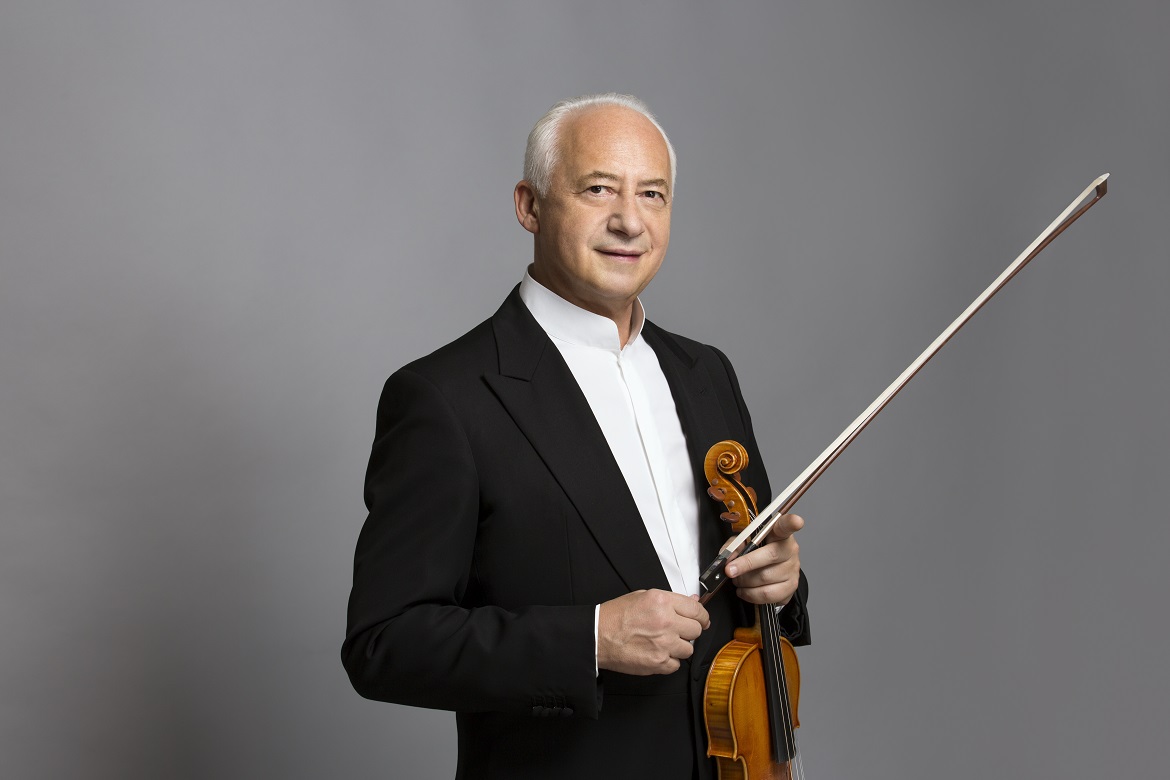 Mr Spivakov has taken part as a jury member in many well-known international competitions since 1989 (e.g., those of Paris,Genoa,London,Montreal); he is president of the Sarasate Violin Contest in Spain. In 2002 he presided over the jury of the Tchaikovsky International Violin Competition in Moscow. Mr Spivakov succeeded Nathan Milstein in leading the very prestigious annual violin master classes inZurichin 1994. For Vladimir Spivakov charity work is a philosophy of life, and for many years he has been involved in humanitarian and charitable activities. Together with the "Moscow Virtuosi" Chamber Orchestra Maestro Spivakov performed in Armenia soon after the horrible earthquake of 1988 and in Ukraine three days after the Chernobyl disaster and has given hundreds of charity concerts throughout the territory of the former Soviet Union. In 1994 Mr Spivakov founded the Vladimir Spivakov International Charity Foundation, devoted to humanitarian, artistic and educational work. Most specifically, the Foundation's mission is to improve living standards for orphans and disabled children and to provide creative conditions, through scholarships and grants, to develop young talents. For 15 years the Foundation has helped thousands of children and launched many young talents. Mr Spivakov was awarded the honorary titles of the People's Artist of the USSR (1989), the State Prize of the USSR (1989) and the Order of Peoples' Friendship (1993). TheRussianSpaceCenter gave the name of Spivakov to a small planet on the occasion of his 50th birthday. In 1996 Mr Spivakov was awarded the Order for Merits of Grade III (Ukraine). In 1999 he was decorated with high state awards in several countries, among them l'Officier de l'Ordre des Arts et Letters (France), the St. Mesrop Mashtots Order (Armenia), and the Order for Services To Fatherland, Grade III (Russia).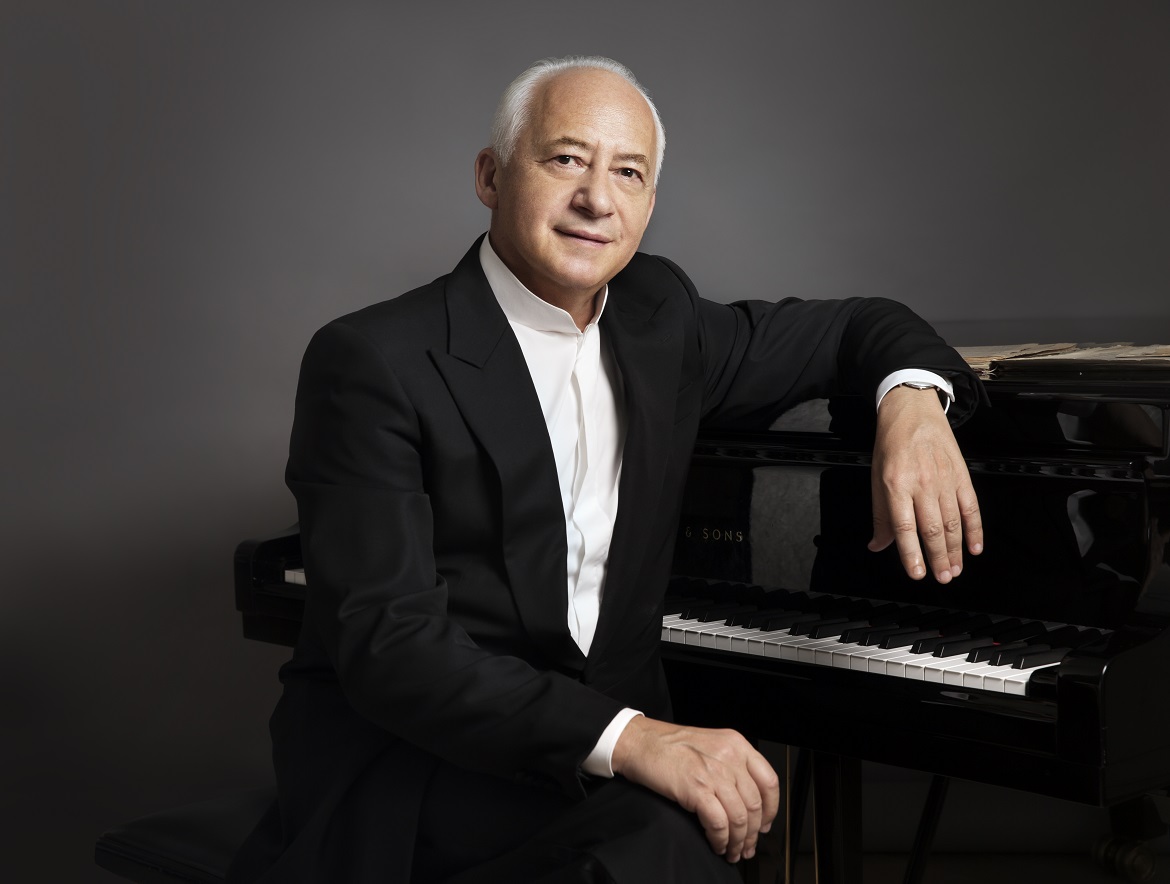 In 2000 Mr Spivakov received l'Ordre dela Legion d'Honneur from the President of France. In 2002 he was elected an honorary doctor of the Moscow Lomonosov University, while in May 2005, together with Alexander Solzhenitsyn and Leonid Roshal, he was chosen "the Russian of the Year" in the "Russia Without Borders" program. In 2006 Vladimir Spivakov was designated a UNESCO Artist for Peace for his great contributions to the world of art and his activities aimed at peace and dialogue between cultures. In theUnited States, Maestro Spivakov is the recipient of the Liberty Prize awarded for outstanding contributions to the Russian/American culture. Born in Oufa, in the Soviet Republic of Bashkiria, Vladimir Spivakov studied violin with Yuri Yankelevich, the famous professor at the Moscow Conservatory, and later with his idol, David Oistrakh, one of the greatest violinists of the 20th century. While still very young, Vladimir Spivakov was awarded high prizes at several important international contests, such as the Marguerite Long – Jacques Thibaud Competition in Paris (1965), the Paganini Competition in Genova (1967), the Montreal International Competition (1969) and the Tchaikovsky Competition in Moscow (1970). Mr Spivakov has recorded extensively both as soloist and conductor, and his more than forty recordings (most made for BMG Classics) reflect different musical styles and eras, from the European baroque to the works of 20th century composers including Prokofiev, Shostakovich, Penderecki, Schnittke, Pärt, Kancheli, Shchedrin and Gubaidulina. Until 1997 Mr Spivakov played the violin by Francesco Gobetti, which had been a present from Professor Yankelevich. Since 1997 he has been playing a Stradivari loaned to him for life. In 2009, Vladimir Spivakov celebrates his 65th birthday as well as the 30th anniversary since the creation of the Moscow Virtuosi with a special concert on June 3, 2009, at the Barbican in London. Maestro Spivakov lives in Moscow and Paris. You can find out more about the man, his life, his music by visiting his official website:
---
Personal site of Vladimir Spivakov
National Philharmonic Orchestra of Russia
Spivakov Charitable Foundation
---
Vladimir Spivakov, violin Academic Symphony Orchestra of Moscow State Philharmonic Conductor - Israel Guzman Pyotr Ilyich Tchaikovsky (1840-1893) Concerto for Violin and Orchestra in D Major, Op. 35 (1878 ) Recorded in the Great Hall of the Moscow Conservatory Mastering - Alexander Volkov Recovery - Sergei Kochetkov National Philharmonic Orchestra of Russia Artistic director and chief conductor - Vladimir Spivakov Nikolai Rimsky-Korsakov (1844-1908) Sergei Rachmaninoff (1873-1943) " Symphonic Dances ," Op. 45 (1940) "Three Russian Songs" for chorus and orchestra , Op. 41 (1916-1926)